Steam Returns To The Pittsburgh Line!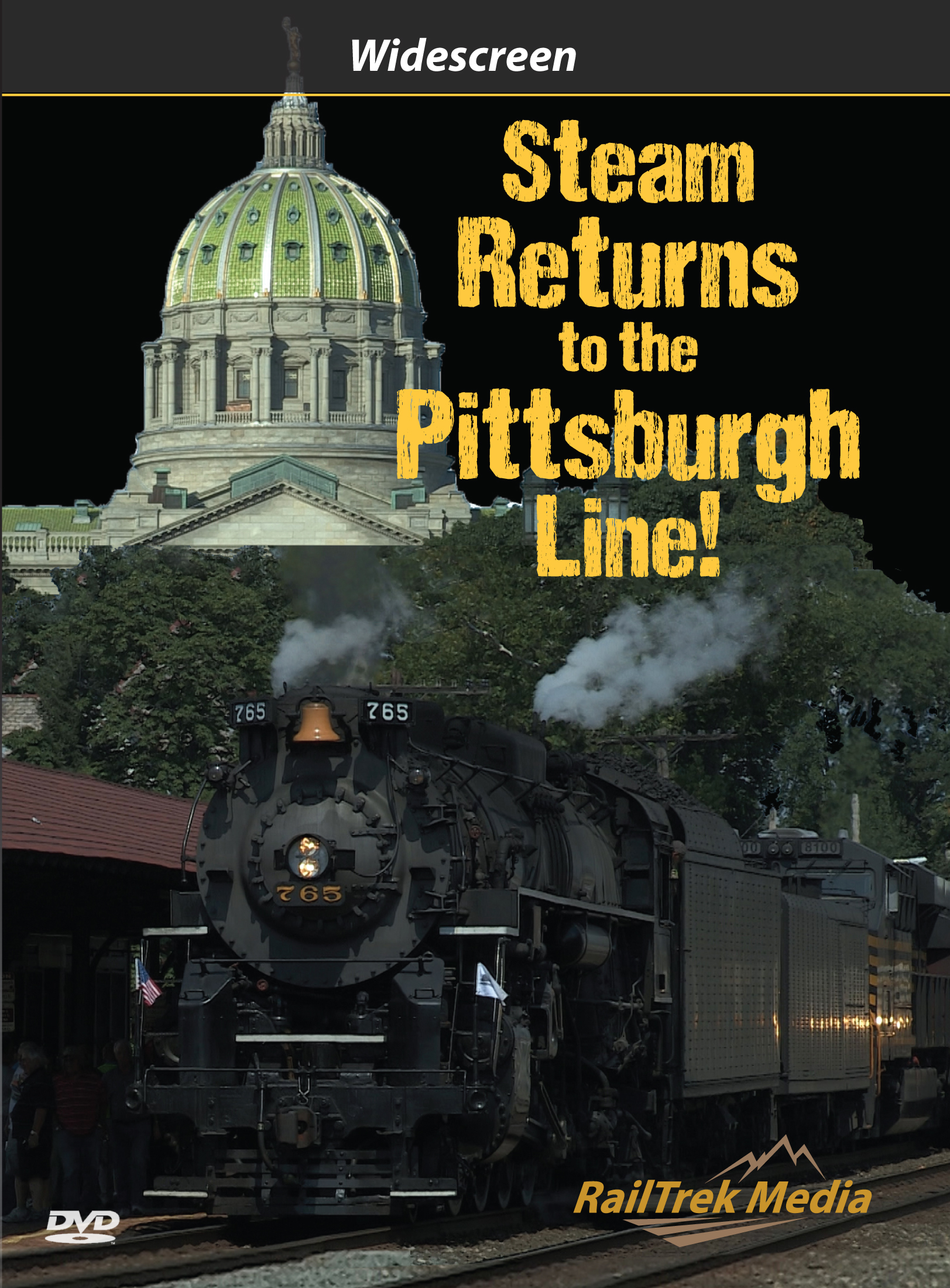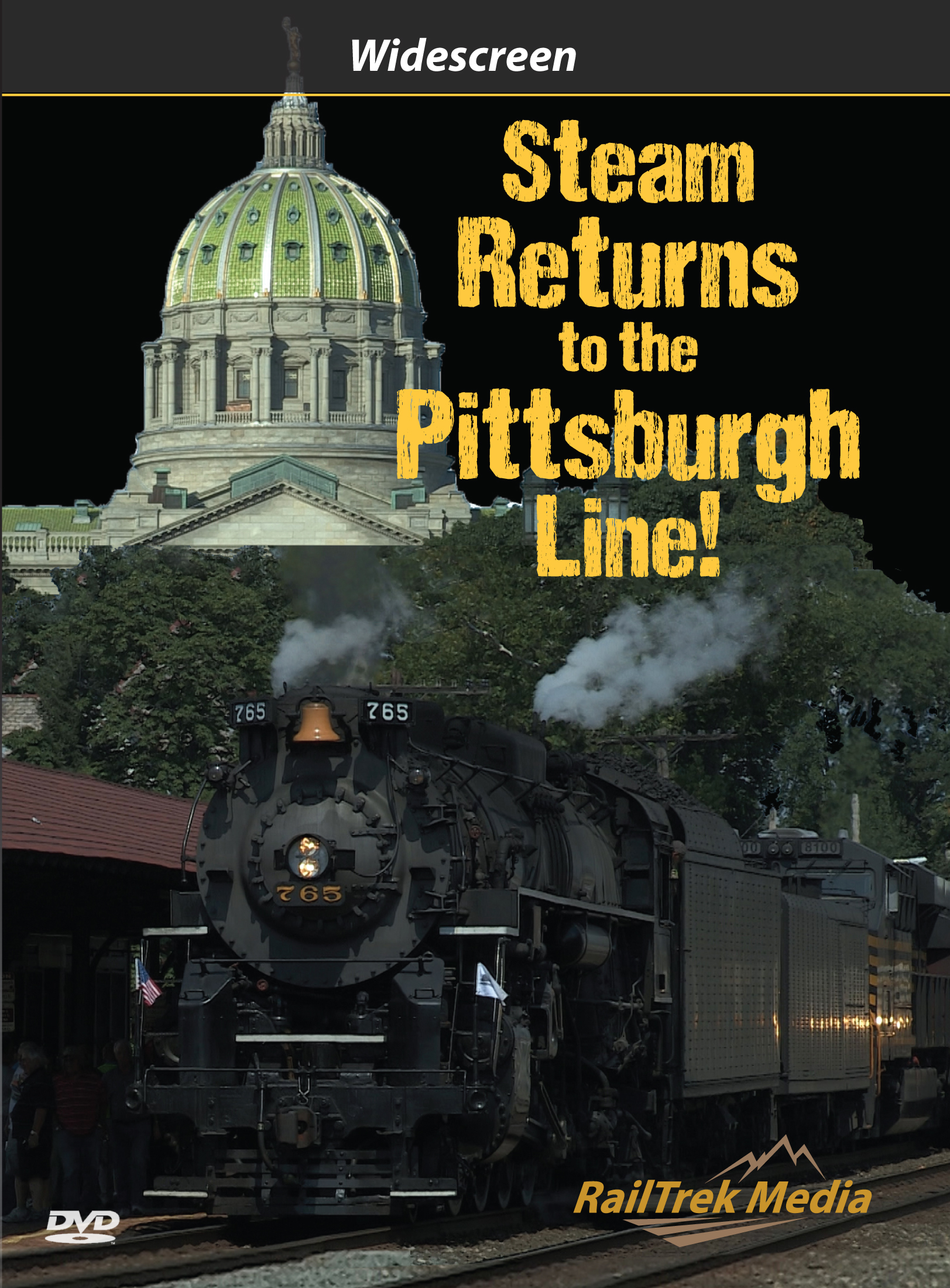 Steam Returns To The Pittsburgh Line!
Thousands have wondered how a steam locomotive would look rounding the Horseshoe Curve…Norfolk Southern and the Fort Wayne Railroad Historical Society granted our wish in 2012!
Program Specifications BLU-RAY
Format: HD 1080i BD-R 16:9 Widescreen
Audio: Dolby Stereo – Narration On/Off
Runtime - 78 minutes
Program Specifications DVD
Format: DVD-R 16:9 Widescreen
Audio: Dolby Stereo – Narration On/Off
Runtime - 78 minutes
Full Description
For the first time in over 30 years, steam has returned to the Pittsburgh Line! As a part of NS' 21 st Century Steam Program, the Nickel Plate 2-8-4 Berkshire #765 was called to lead an employee excursion train to celebrate the company's 30th Anniversary. The NKP #765 traveled to Harrisburg, PA to operate the employee excursions on August 18th-19th 2012. We followed the NKP #765 over its journey across central Pennsylvania on the famed mainline connecting Harrisburg and Pittsburgh. We begin east of Pittsburgh, at South Fork, and follow the eastbound ferry move of the excursion train to Enola Yard near Harrisburg on August 13, 2012. Next, we cover the five employee excursions originating out of Enola Yard the weekend of August 18th-19th. Finally, we cover the entire westward journey from Enola Yard near Harrisburg back to Conway Yard on August 20th.
The NKP #765 was the star of the show leading the excursion train, however the NS Heritage Unit #8100 Nickel Plate was also a part of the consist as the helper! We see them race across the former PRR Middle Division, conquer the Alleghenies, and climb the Horseshoe Curve! You will also see marquee, historic PRR locations such as the Rockville Bridge, Harris Tower, Altoona, Lewistown, Huntingdon, Latrobe, and many more! This is a comprehensive coverage of the Nickel Plate #765's historic journey over the entire Pittsburgh Line in 2012!
Reviews and Comments for Steam Returns to the Pittsburgh Line!
MORE GREAT DVDS AND BLU-RAYS FROM RAILTREK MEDIA